Sports
Nick Kyrgios retracts comments about hoping that the Australian Open will reject unvaccinated players
[ad_1]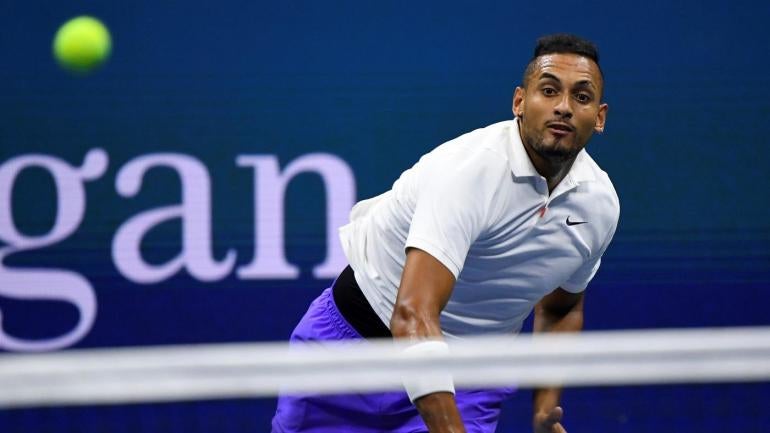 American Air Transport Association
Australian tennis star Nick Kyrgios has changed his position on unvaccinated players participating in the upcoming Australian Open in January. He said it was "morally correct" to let them participate in the game after the previous statement was contrary.
He added that he believes that it is "morally wrong" to force athletes to receive the COVID-19 vaccine. In his Instagram story, Kyrgios explained that his comments on the podcast "No Boundaries" on Monday about not letting unvaccinated players participate in the Australian Open were "out of context."
Via Kyrgios' Instagram story, which was published a few hours after his latest podcast show:
"To say that I want to cancel the Australian Open, I think that is an out-of-context judgment. This is especially true for Melburnians who have gone through hell and come back. I think it has been… nearly 300 days of blockade. "You Know that your freedom has been taken away. I think it is morally incorrect to accept overseas players who have not been vaccinated into our country. "
He added in his story, "But for the vaccinated players, I think this is a great opportunity for the city of Melbourne and the people of Australia to come together again for such an exciting sporting event."
This is completely different from the comment made by Kyrgios a few hours ago. He said earlier on Monday that for the safety of everyone and to prevent an outbreak in Melbourne, he hopes to cancel the Australian Open.
"I don't think the Australian Open should be held, just for people in Melbourne-you have to send a message. How long has it been? [Melbourne] What are you doing in lockdown? Two hundred and seventy-five days or something? "
The 26-year-old player also stated in the podcast that it was "morally correct" to allow unvaccinated players to participate in the Grand Slam tournament, but he later clarified what he meant.
Kyrgios expressed his support for athletes who chose not to vaccinate, and once again clarified his comments after the podcast was released.


[ad_2]
Source link